With 2020 begins Shikhar Dhawan's last chance to remain relevant in Indian cricket
As the shadow of KL Rahul lurks over his last bastion, Dhawan finds himself in dire need to make 2020 count
The last time India and Australia faced off was in a World Cup encounter. Continuing his love affair with the ICC tournaments, one man who had a big grin on his face all throughout that match was Indian opener Shikhar Dhawan who added yet another ton against Australia after scoring his highest score of 143 against them just two matches ago in Mohali.
Post that match-winning century in England, the smile didn't exactly vanish because that's how he is biologically programmed to operate but one can't deny that the reasons for it to vanish have piled up. In fact, as Australia returns to Indian shores for yet another ODI series after a 3-2 series win in 2019, things have begun to look a little grim for the 34-year old.
Although the left-hander has batted only twice after that century at the Oval, where he also sustained an injury that put him out of the World Cup, he will enter 2020 under an enormous amount of pressure. While much of that pressure has got to do with reasons other than his ODI batting form, his ODI form also doesn't inspire a great amount of confidence either.
His numbers in 2019 look particularly ordinary, especially when seen in the light of his opening partner Rohit Sharma's, who finished 2019 with 7 tons and an average of close to 60. Dhawan, on the other hand, managed an average of 36.5 from 18 matches with two centuries coming against Australia. For the Delhi dasher personally too, this was his worst year in terms of averages since he became a regular feature in the team in 2013. His 2019 numbers become a cause of worry when seen through the lens of India's no. 4 problem. For a team so massively reliant on its top 3, having a non-performing opener can begin to hurt soon.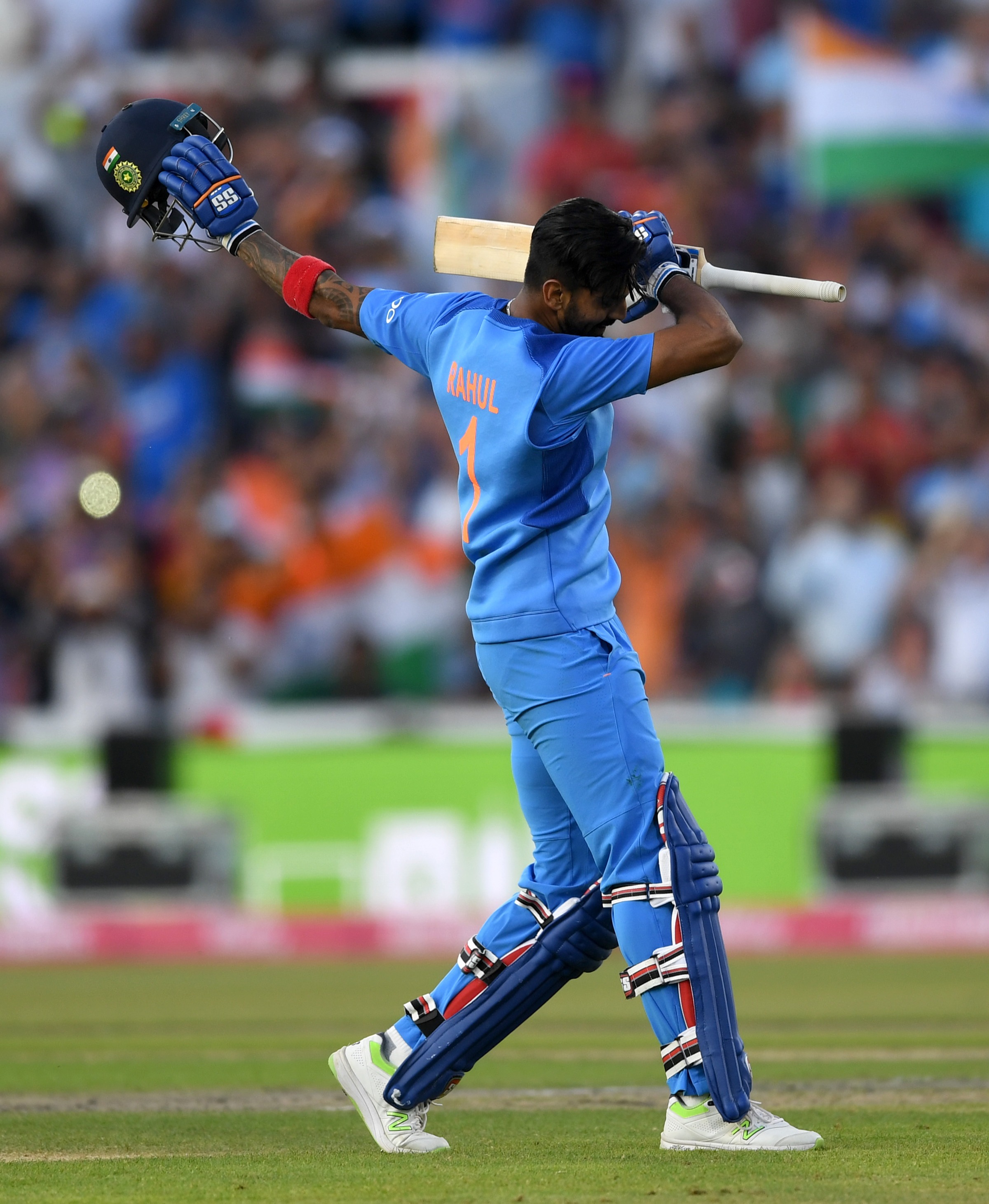 While Dhawan's stocks marginally came down in 2019, one man whose stocks rose was KL Rahul, the man who replaced him at the top of the order post that World Cup injury. Earmarked for bigger things since half a decade ago, Rahul grabbed his opportunities in 2019, at least in limited overs cricket. Expected to spend the tournament warming the bench, Rahul did reasonably well to support Rohit when Dhawan's injury forced him to open the batting in the World Cup. Having been shunted up and down the order in ODIs before that, a long stint at the top of the order brought the best out of Rahul, who gave ample hints to the selectors that he's most comfortable opening the batting. The 27-year-old right hander's average of 47 in 2019 is a testimony to that.
If ODIs weren't enough, Rahul went on to clearly outperform Dhawan in the shortest format. With an average of 23 from 12 matches and a strike rate just touching 110, Dhawan almost closed the door on his T20I career in 2019 and opened it for Rahul who with a string of terrific performances not only closed the door for Dhawan, but comfortably kept the keys in his pocket too. With Rohit not in the side for the T20Is against Sri Lanka, the moustachioed man will get three more lives to revive his T20I career opening with Rahul. However, unless Dhawan produces something brilliant in these matches, it's difficult to see him replace a man at the top of the order who averaged 44.5 and struck it at 142 in the shortest format in the year that just ended once Rohit returns.
With his Test career as good as over and chances of a place in the side for this year's T20 World Cup also looking bleak, the 50-over format is Dhawan's best hope to keep himself relevant to Indian cricket. That's what makes the upcoming 3 match series with Australia starting 14th January so important for his career.
There is little doubt that nobody realises the gravity of the situation better than Dhawan. A proud man who has often tried to hide his ordeals behind his infectious smile, his performances do seem to get affected by the selectors' verdict on him. The 34-year-old's best seems to come out when he's part of all three formats. Post his ouster from the Test team in late 2018, he has often looked trying too hard to hold on to his spot in the team, the impact of which could be seen in the massive drop in his strike rate from 132 pre-2019 to 110 in 2019. Sadly, for Dhawan, the approach only exacerbated his troubles and gave Rahul the upper hand in the one on one battle between the two for a berth on the plane to T20 World Cup in Australia later this year.
At 34, the Delhi born isn't the youngest in the team and faces competition from a man who's seven years younger to him. Unlike Rahul, who can be accommodated in the middle order, Dhawan has never batted beyond the opener's position. So, if Rahul can't nail the opener's position, it's quite possible for him to seek a place in the middle-order. His competitor doesn't have that luxury and failures in 2020 might mean the end of the road for him.
With another three years to go for the 50 over World Cup, it's a long shot for Dhawan from here. But the 50-over format has always been his strongest suit. Besides, nothing catches people's attention more than a strong performance against Australia. With Starc, Cummins and Hazlewood coming to Indian shores for the first time together, the opener's task will be cut out. Whether Dhawan will be in the starting XI or not might just be determined by what transpires in the T20I series that begins on Sunday against Sri Lanka.
So, before the battle of equals (as the broadcasters of the India-Australia series call it) begin between India and Australia, it's going to be foreshadowed by another battle of equals in the shortest format, although of a different kind, which Shikhar Dhawan can't afford to lose.