To revive his white-ball career, Hazlewood needs to look at one of his counterparts
Hazlewood's quest to prove he's not a just Test bowler begins against the best top order
2020 will mark the 10th year of Josh Hazelwood in International cricket which began with an appearance in an ODI against England in 2010. Ten years is a long time for any cricketer at the highest level and Hazlewood's decade in cricket can be deemed largely successful by the comparison that his bowling has forced people to make. After all, how many have been called the 'next Ponting' or 'next Warne' and have gone on to last a decade in international cricket? Hazlewood has been, despite his constant comparisons with Glen Mcgrath. And even a decade on, his comparisons with the great Glen McGrath continue, indicating that while he may not have scaled the same heights as his predecessor as yet, he has not thrown it away either and is now well on the way to greatness.
However, another way to look at his career and his journey to greatness is that the comparisons of him with McGrath are limited to only to red-ball cricket. That's because despite being almost omnipresent in the Australian Test team, Hazlewood has less than 50 ODIs to his name. To the disappointment of many, what Hazlewood has not succeeded at in his decade long career is being equally impactful in white-ball cricket.
McGrath's Test success often overshadows his terrific ODI career. 381 wickets at an average of 22 and an economy of less than 4 just underlines the greatness of the tall pacer who quite fittingly ended his career with a Man of the tournament in the 2007 World Cup which he helped his team win. For someone hailed as his natural successor, it's easy to say that Hazlewood hasn't even started on Mcgrath's journey.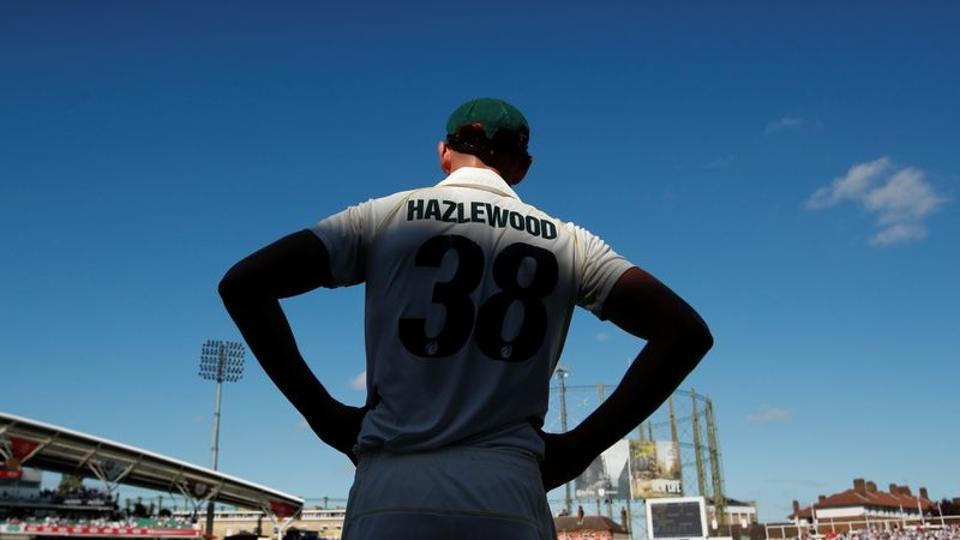 So, what ails the New South Wales pacer in limited-overs cricket? The truth is that there's no evidence to suggest that Hazlewood isn't suited to formats other than Tests. His numbers are solid. A tally of 72 wickets from 44 matches don't look extraordinary but when coupled with an economy of less than 5 they tell you that these aren't the numbers of someone deserving a snub. Moreover, Hazlewood has 3 five-wicket hauls, something that reveals his ability to run through batting orders on his day. And yet, the last time, the bowler appeared in an ODI for his team was in 2018.
Much of the blame in Hazlewood's disappearance from the limited-overs' setup has got to do with his regular tryst with injuries. In fact, he enters into this series against India on the back of an injury that ensured his participation in the Perth Test against New Zealand remained limited to mere 8 balls. The rise of Patrick Cummins has also displaced the bowler from his position of being Starc's preferred new-ball partner in ODIs.
It appears that the combination of these factors has led to his pigeonholing as a red-ball specialist. The bowler has played 16 Tests in the last two years as opposed to just six ODIs in the same duration. In fact, even Jhye Richardson's injury ahead of the World Cup didn't make the selectors look in the direction of Josh Hazlewood. They instead went on to pick Kane Richardson, a bowler whose returns on the highest level have been modest at best. Coach Justin Langer reasoned the baffling decision based on his lack of Limited overs internationals in the period of 18 months before the tournament. The bowler's reaction to the snub clearly told that he isn't the happiest with being a one format specialist, something that reverberates with his recent admission of wanting to become a regular in the ODI squad.
But the World Cup failure of Australia brought them to face to face with the reality of lacking a go-to bowler post the threat of Starc and Cummins is dealt with. Nathan Coulter-Nile didn't prove good enough in the World Cup and such was the state of his bowling that his most memorable performance in the tournament came not with the ball but with the bat.
With the audition for Starc and Cummins' partner not throwing up any winners, Hazlewood has been thrown a new lease of life and going by Finch's praise for him, he has the management's backing. But where does he go from here?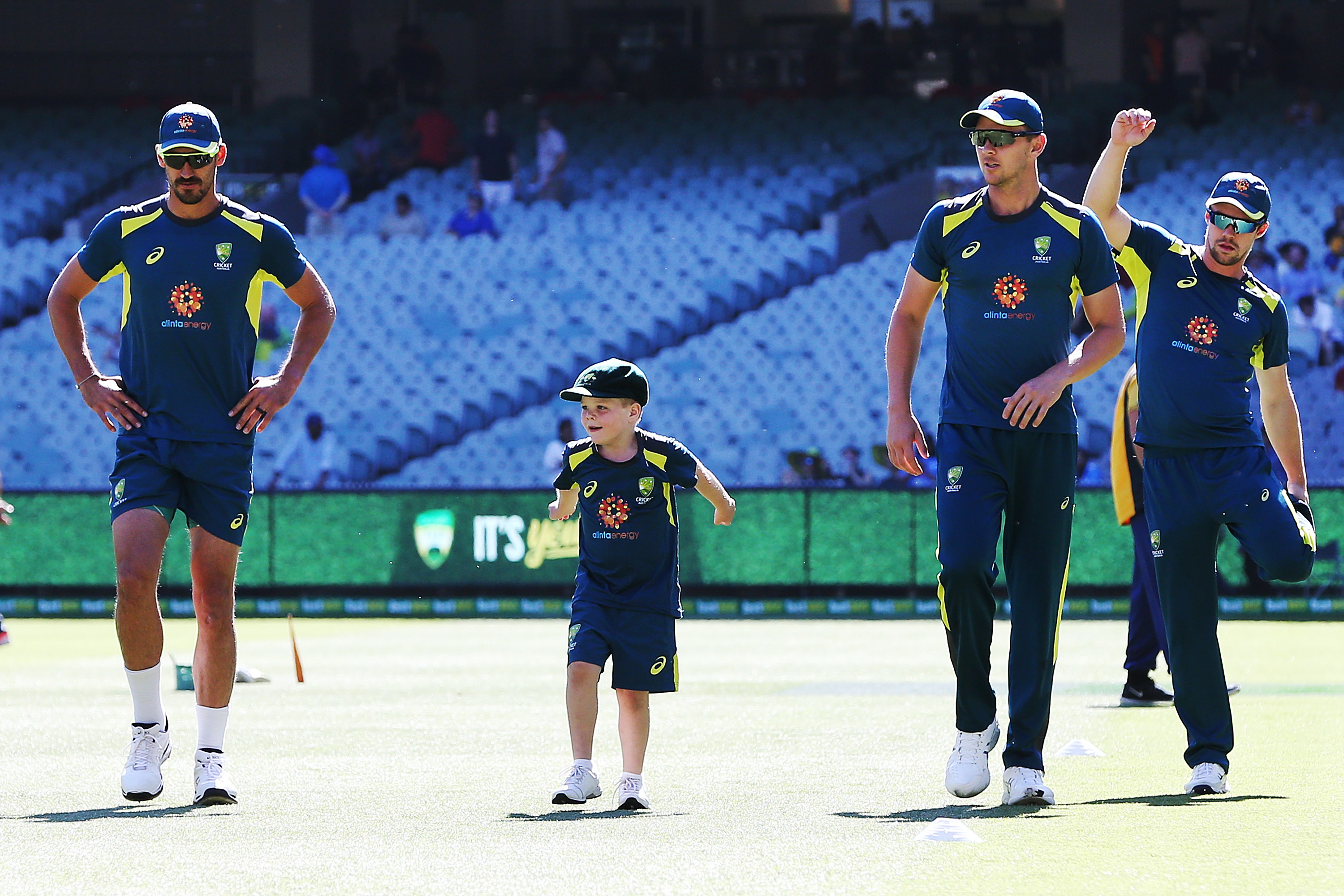 In a strange twist in the tale, if Hazlewood wants to become Australia's all-format regular, he might not have to look too far for inspiration. In the opposition bowling line-up lies a bowler whose career stood at the same crossroads where the Australian's today.
It's not too far ago when Mohammed Shami found himself out of favor from the shorter formats of the game. In the case of Shami too, his ODI numbers were excellent at the point of his career when he found himself playing in only Tests. What worked against him was the combination of the rise of a battery of Indian pacers and his own fitness issues. What didn't help were issues of domestic abuse that caused him to lose a central contract with the team.
Sidelined after the 2015 World Cup, Shami didn't look like making it to the 2019 World Cup six months before the tournament. But when given a chance to make a comeback, Shami owned the year 2019. He finished with 42 wickets from 21 matches. Not only that, he also pushed himself back to relevance in the shortest format with a strong 2019 season of Indian Premier League. It's a comeback that not many had anticipated but one that has earned the bowler praise from every quarter, including his skipper. There is clearly a lot of work that India's highest wicket-taker in ODIs in 2019 has done to make himself fitter than his past self.
For Hazlewood as well, part of the challenge is fighting with his own body just like his Indian counterpart. He has found his captain's confidence in his abilities with Aaron Finch praising him for his accuracy and consistency ahead of the series with India. Hazlewood's job is to now put together performances similar to Mohd. Shami did in 2019 to make himself the bowler he was supposed to be when he burst on to the scene. The opposition waiting for him in his first series post comeback consists of the most fearsome top orders going around currently. Can Hazlewood revive his career the same way that Shami did in 2019?