Chhapaak: How Deepika Padukone carved out a Bollywood career doing things her way
Deepika Padukone's film Chhapaak releases tomorrow. However, the star has been getting a lot more attention and even boycott calls for attending a students' protest in JNU after a campus attack on Sunday. Ahead, a look at all the times Deepika Padukone proved she's not afraid to speak her mind and she does not play by the rules.
Deepika Padukone has had a very busy start to January 2020, thanks to her upcoming movie, Chhapaak, which hits theatres on Friday. The actress has been spotted stepping out on a daily basis to promote the Meghna Gulzar film, which she has co-produced as well as starred in. Malti — her character in Chhapaak — is inspired by social activist, Laxmi Agarwal, who survived an acid attack at the age of 15. On January 5, Padukone celebrated her birthday in the middle of all the press outings in a special way: She flew to Lucknow with actor-husband Ranveer Singh, and marked her 34th birthday by visiting a cafe run exclusively by acid attack survivors.
In the middle of it all, Deepika Padukone, who was on a two-day press tour in Delhi, also visited the Jawaharlal Nehru University (JNU) — where she held court with grace and wariness — to express solidarity with the students, who were attacked by masked mobs on Sunday. During the Delhi trip, Padukone also gave a rare sit-down TV interview condemning the attacks, while weighing each word, with a guardedness that comes after years in the public eye. Padukone told Hindi news channel, AajTak: "What I wanted to say, I said it two years ago when Padmaavat was released... What I am seeing today, it pains me. I hope it doesn't become the new normal... that anyone can say anything, and they can get away with it. I fear and I'm sad. This is not the foundation of our country." Padukone's tone and expression demonstrated that she was not making the observation lightly.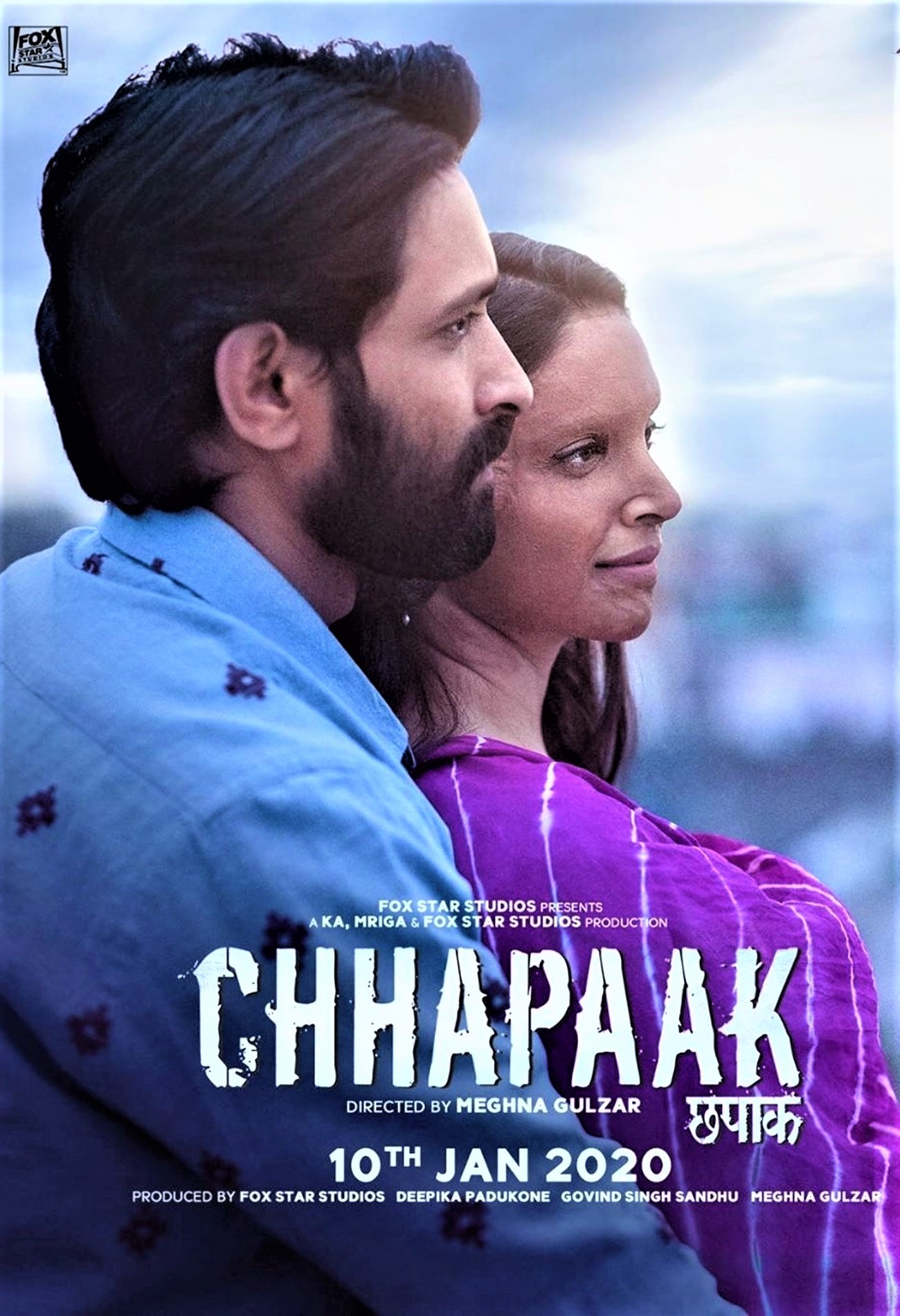 Students at JNU have protested for months against an announced rise in fees as well as the Citizenship Amendment Act, a new citizenship law, which critics say discriminates against Muslims and erodes India's secular constitution. Masked men and women wielding sticks stormed the JNU campus on Sunday, injuring dozens of people.
Deepika Padukone visiting JNU to support protesting students is not business as usual, and almost no one is treating it as such. While Padukone standing silently behind students chanting anti-government slogans has found support amongst her fans and Bollywood colleagues — with many enthusiastically lauding her move and praising her for being a rare Bollywood A-lister to stand up against a crackdown on dissent — some social media users said the star was cynically mining publicity for her new film, Chhapaak. On social media, anti-JNU advocates noted that it made "no sense" for the actress to visit the university, when tensions were high between its students and the administration. Since Padukone's visit, rival hashtags #BlockDeepika and #IStandWithDeepika have been trending on social media. Padukone likely knew it would come to this.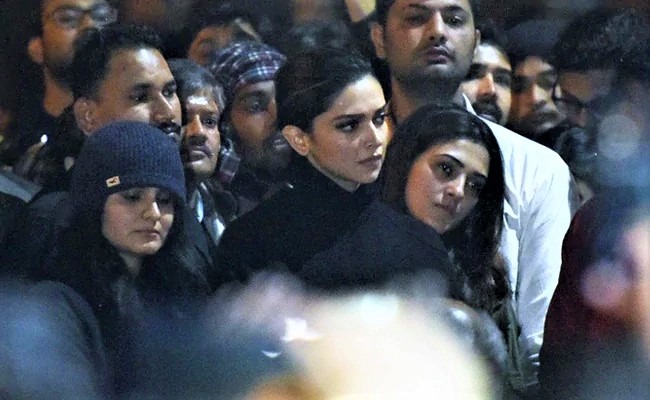 Celebrities declining to comment on the students' protest on political grounds is not all that uncommon — Indian cricket captain Virat Kohli, actors Ajay Devgn and Saif Ali Khan, have kept quiet about their political leanings, when asked to comment during their recent public appearances. However, the fact that Deepika Padukone took a stand, while not predictable, was not entirely shocking.
In the last few years Deepika Padukone has become known for confronting topical issues — often polarising fans and haters — and calling out sexism (and other forms of discrimination), rather than letting it slide. Candid, self-aware and unafraid, she has put her foot down against a sensational post about her by a leading Indian newspaper. She has opened up about her struggle with depression and why she's "#NotAshamed" of mental illness. She has even launched a foundation for those battling depression and other mental health issues, fittingly titled, Live Love Laugh. Some of the biggest "moments" of Deepika Padukone's Bollywood career so far, have been personal, political and poignant. That's why we're still talking about them.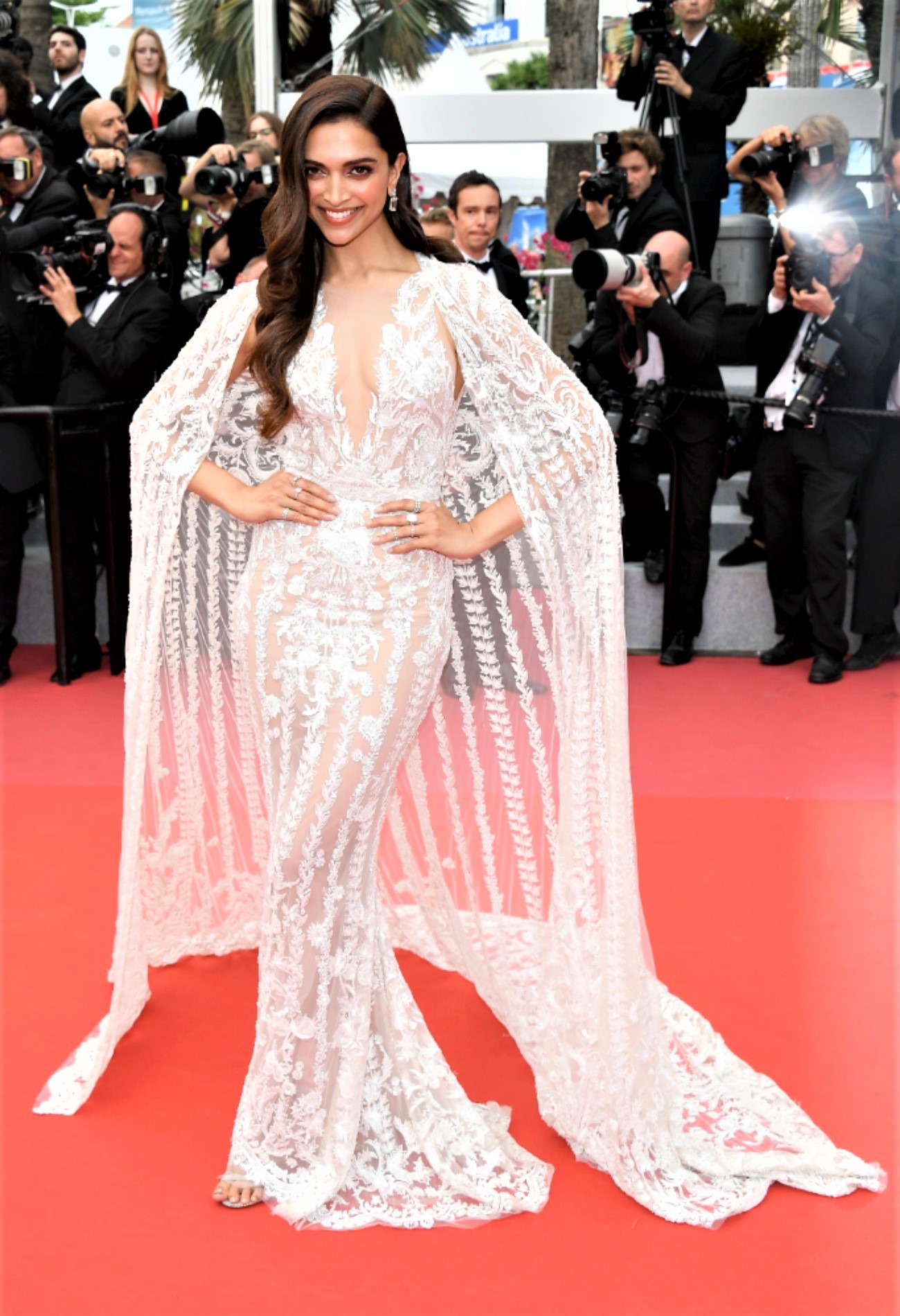 Boobs aren't news: When Deepika Padukone took on a leading newspaper
Deepika Padukone's "cleavage row" with an Indian newspaper in 2014 was a depressing example of how women in the public eye are reduced to their body parts. The storm began, when the Times of India tweeted a video, angled to show Padukone's decolletage with the excitable caption "OMG! Deepika Padukone's cleavage show." The actress was not impressed, unleashing a flurry of scathing tweets in response. "Supposedly India's 'LEADING' newspaper and this is 'NEWS'!!??." She also wrote, "YES! I am a Woman. I have breasts AND a cleavage! You got a problem!!??" Undeterred the newspaper responded to her tweets with, "It's a compliment! You look so great that we want to make sure everyone knew! :)." Other Bollywood stars, male and female, then piled into the ensuing storm, until the Times of India responded with an open letter, which included a rebuttal of Padukone's complaint that they would never "zoom in" on a man's crotch in this way. It's not the sentence you would expect to see in an "open letter" from the Times of India, (established 1838). "Deepika," runs the editorial addressed to the actress, "just for the record, we do not zoom into a woman's vagina or show her nipples."
When Deepika Padukone got honest about battling mental illness
According to the World Health Organisation, more than 250 million people of all ages suffer from depression across the world, including Deepika Padukone. The Bollywood star decided to talk about her battle with depression during the shoot of her hit film Piku (2015) and, in an interview with journalist Barkha Dutt, revealed that it was in February of the same year that she realised something was wrong. Padukone said, "I woke up feeling empty and directionless, I didn't know where to go, I didn't know what to do and I had these bouts of feeling so low that I would just start crying at the drop of the hat and didn't know what to do."
Achieving every cinematic accolade at the time, Padukone still found herself lost and unhappy and she finally came to terms with what was happening to her. The actress decided to make sure that people don't suffer silently from a lack of awareness about mental health issues and founded the The Live Laugh Love Foundation to that end. Talking about the reason why she chose to speak about her issues, regardless of being in the public eye, she revealed, "I want people to know that it's something I have been through and something that I could deal with because I had a fantastic support system."
She may have entered the industry as badminton player "Prakash Padukone's daughter," but in no time, Deepika Padukone made her own mark in the Indian film industry; the Padmaavat actress was the only Bollywood star to be featured in the TIME magazine's coveted 100 Most Influential People list in 2018, largely due to her openness about her mental illness, her advocacy of women's rights, and her demand for equal pay.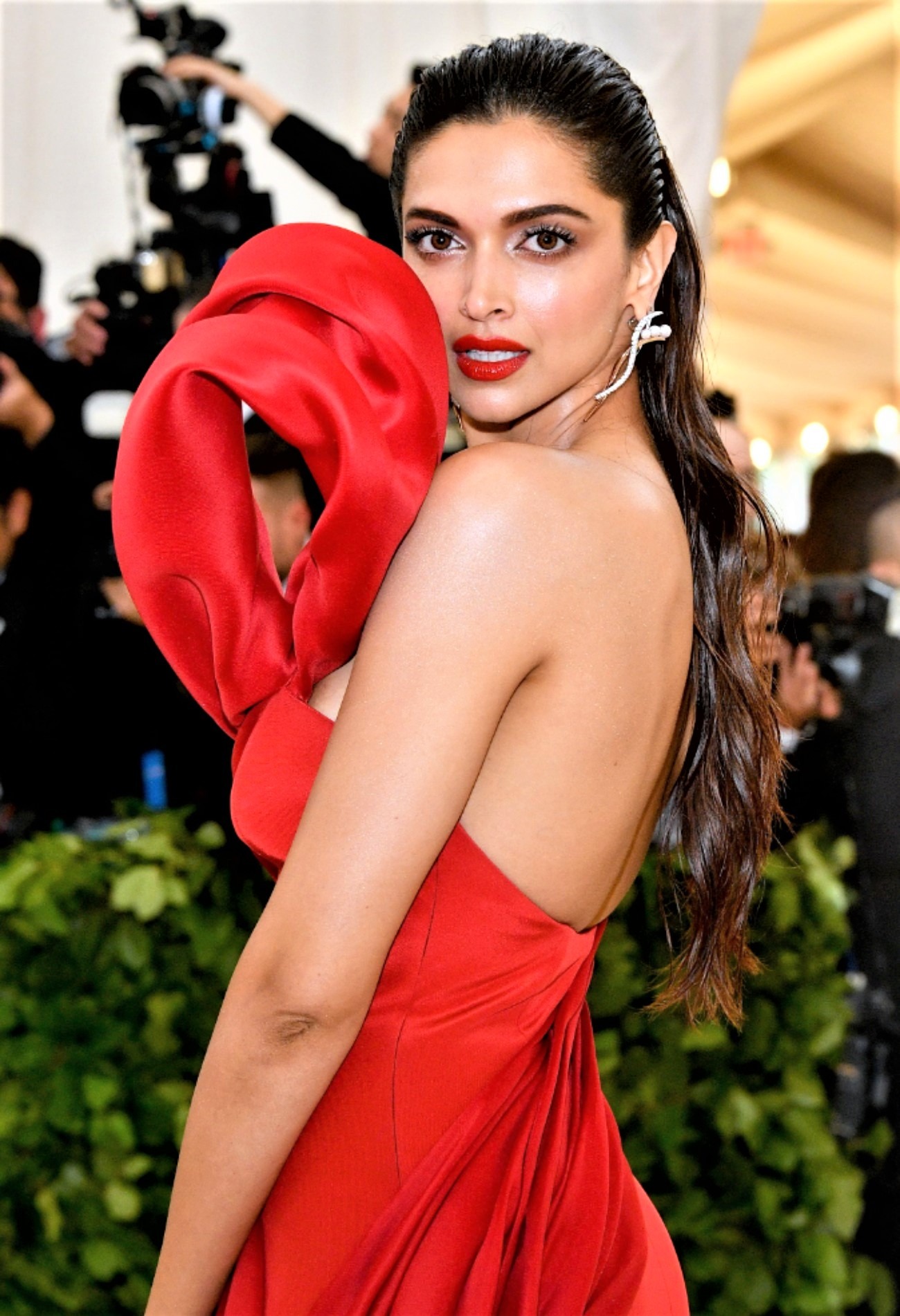 When Deepika Padukone declared 'My body, my mind, my choice'
A video featuring Deepika Padukone — in which the Bollywood actress is talking about the prerogative of choice — became viral in 2015. The video was part of Vogue Empower, an initiative that the fashion magazine launched to mark its seventh anniversary in India. Padukone's video, titled, My Choice, aimed to bring awareness to the cause of women's rights nationwide. Directed by Homi Adjania, who worked with Padukone in films like Finding Fanny and Cocktail, the video featured 98 other women, including film critic Anupama Chopra, actress Nimrat Kaur and Gully Boy director Zoya Akhtar.
While the video was lauded on social media, some accused the actress and makers of appropriating women's rights. They called out Padukone's video for being hypocritical, and not empowering, stating it talked about the prerogative of choice, but didn't explain the burden of those choices. Padukone and Vogue were also slammed by some social media users for talking about empowerment, when they are themselves slave to consumerism. Sample some tweets:
Imagine the outrage if there was a male version of the #VogueEmpower video! Adultery, bigamy, indifference all seem cool coming from a woman

— Parinita (@reachpari) March 30, 2015
#VogueEmpower ad is amazing. But if a man would've said the same things about affairs outside marriage and walking naked, he'd be lynched.

— Saurabh (@ThePolanator) March 30, 2015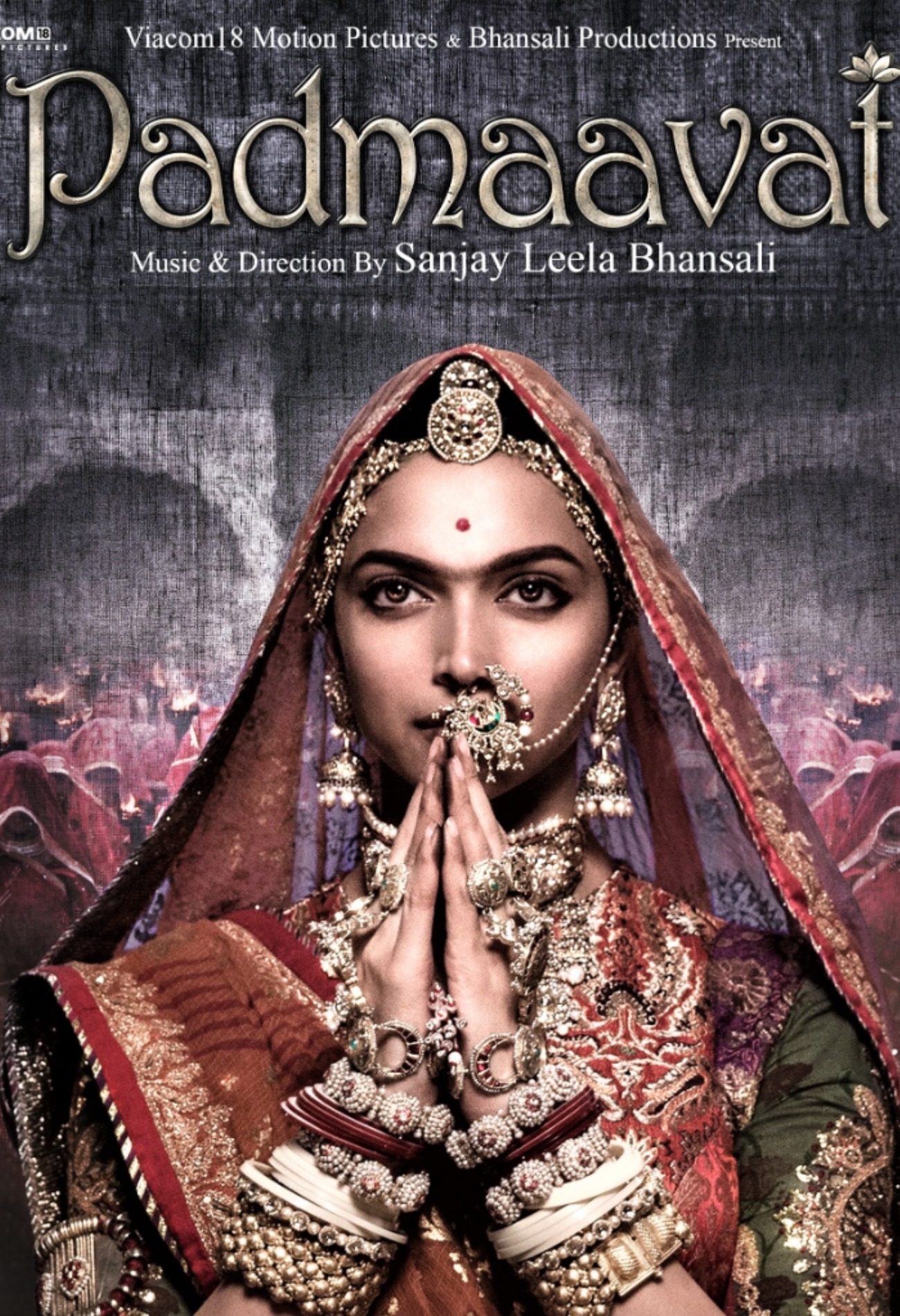 When Deepika Padukone faced right-wing ire over her film Padmaavat
Filmmaker Sanjay Leela Bhansali's Padmavati, starring three of the biggest names in Indian cinema, Deepika Padukone, Shahid Kapoor and Ranveer Singh, was embroiled in a controversy in 2017. Before the movie was released, a few changes were made; they include a revised title, Padmaavat. It all started when Bhansali was assaulted during the filming by a mob consisting of Karni Sena members, a Rajput caste group.
In Padmaavat, the Rajput queen Padmini (she may or may not have actually existed) chose to kill herself by self-immolation rather than be captured by the Muslim ruler, Alauddin Khilji. When it was rumoured that Bhansali had included a dream sequence depicting a romance between Queen Padmini and Khilji, which he refuted multiple times, the Karni Sena objected to the alleged distortion of history in the name of art. Protesters vandalised cinemas and threatened to chop off Padukone's nose for her "indecent" performance in the movie. She was given police protection after a bounty of Rs 10 crore was offered for beheading Padukone and Bhansali for allegedly showing Queen Padmini in a bad light in the film.
Oblivious to the hate campaign, Padukone had said in interviews that she has full faith in the film. Talking to Mumbai Mirror, the actress, when asked what is her reaction to detractors demanding her head or wanting to cut off her nose, replied, "Well, at this point, as a woman, an artiste and a citizen of this country I feel angry, I feel let down and I also find it amusing." When asked if she felt scared, she said, "I will never feel scared. Fear is not an emotion I have ever identified with."